A spotless complexion is just what we are looking for in 'true skin goals'. This means that there is no room for zits, lines and creases, uneven skin tones and definitely dark spots or hyperpigmentation. So, if you are struggling with pesky skin imperfections for a while, then get ready to bid them farewell, as we unveil the best Vitamin C Serum for dark spots. Let's dive in!
Wash up, Watch your C & Wear your SPF…daily!
The Power of Vitamin C in Tackling Dark Spots
According to Dr. Ahmed Haq, a respected expert in Skin and Aesthetics at CosmeDocs on Harley Street in London, Vitamin C is an exceptionally powerful antioxidant that plays a crucial role in multiple skin-brightening routines. Its impressive qualities involve the disruption of pigment production and the effective reduction of inflammation.
Understanding the Science Behind Dark Spots
Dark spots are also known as post-inflammatory hyperpigmentation or simply hyperpigmentation. These spots develop when melanin, the pigment responsible for your skin's colour, is overproduced.
Because of this, one area of skin becomes darker than the surrounding skin.
So, what causes these imperfections to crop up in the first place?
Understanding the main causes behind the development of brown patches on your skin is a valuable step in preventing their occurrence.
Although completely avoiding this skin condition may not be possible, it's important to be well-informed about it and how to address it.
Damage From Sun Rays
Too much sun tanning and bathing? Did not listen to your mother when she asked you to wear your SPF?
Excessive sun exposure can often lead to the appearance of dark spots, which are quite common on the face and other exposed areas of your body.
The sun rays push your skin to produce more melanin as a natural defence against harmful UV radiation.
What's next? The formation of dark spots on the face and other parts of the body.
Hormonal Shifts
You may notice brown patches on your face, neck, hands, or other parts of your body, due to a condition called melasma.
It is worth mentioning that hormonal imbalances caused by factors like pregnancy, menopause, or contraceptive use are often connected to this condition, hence, making it more common among women.
But you can relax as melasma poses no health risks and is completely harmless. But you do not have to live with it too, right?
Post-Inflammatory Hyperpigmentation
Such dark spots are a form of skin pigmentation that usually appear after an inflammatory response, such as acne, eczema, or a skin injury. They appear as patches or spots that are darker than your natural skin tone, and they can be quite stubborn to fade away.
Moreover, the ageing factor can even worsen this condition because your ageing skin cells do not replicate as rapidly as they used to. So, the pigmented areas may look more pronounced and noticeable.
What do we like? Citrus!
Why Vitamin C is the Key Ingredient for Dark Spot Reduction
Based on a groundbreaking review from 2017, it has been scientifically proven that Vitamin C has the incredible ability to hinder the production of melanin, the pigment responsible for skin colour.
By doing so, it effectively fades dark spots, minimises hyperpigmentation, and helps to reveal your skin's natural radiance.
So, if you have been doubting the power of L-Ascorbic acid in banishing dullness, uneven skin tone and hyperpigmentation then now is the good time to test it yourself!
Your Checklist for the Best Vitamin C Serum for Dark Spots
Being an internet sensation especially among the beauty and skincare influencers on TikTok, YouTube and Instagram, it is not surprising that the market shelves are swarming with promising products.
To help your decision making process, our clinicians have compiled for you a checklist for the best Vitamin C serum.
Right Concentration Matters
Additional Brightening Goodness
Hydrating & Nourishing Formula
Promises Formula Protection
When it comes to choosing the right Vitamin C serum, it can be overwhelming because there are so many options out there, claiming to transform your skin in so many ways.
Nevertheless, it is always useful to do your research before committing to any skincare product. When browsing for a powerful Vitamin C serum for your AM routine, a clinically formulated serum can be your best bet.
Read on to find out why!
Revitalise C20 Brightening + Hydrating Vitamin C Serum
From the top dermatologist you know to your best friend who knows a thing or two about glowing skin goals, are head over heels for Vitamin C serum for skin.
Experts at Harley Street Formulations, too, find it impossible to bypass the hype.

Revitalise C20 Vitamin C serum for dark spots on face is what we call an ultimate skin brightener and also an ideal anti aging solution that encourages collagen production to fight off ageing signs.
With a whooping concentration of 20% pure L-Ascorbic acid, carefully blended with Niacinamide, also known as Vitamin B3.
The Supportive Role of Vitamin B3 (Niacinamide)
Niacinamide works wonders by preventing melanosome transfer, which effectively lightens your skin. Not only that, but niacinamide is also known for being much gentler and less likely to cause irritation for most skin types.
A much safer alternative to Hydroquinone!
It's important to note that the brightening effects of niacinamide, being a water-soluble vitamin, may take some time to fully manifest. In fact, it can take up to two months for you to notice the radiant results when using niacinamide.
But the wait is definitely worth it! One of the reasons for this is that niacinamide is milder in nature, allowing for a gradual and sustainable improvement in your dark spots.
We are absolutely delighted by the incredible response we have received from our valued customers and clients at Harley Street Formulations UK. As a token of our heartfelt appreciation, we would like to extend to you a very special gift.
Top 5 Reasons to Choose a Clinically Curated Formula
1.Attacks Unwanted Blemishes
Your dark spots and dusky blemishes hardly stand a chance with the best vitamin c serum for dark skin such as Revitalise C20. The dermatologists' beloved serum is packed with a high concentration of 20% L-ascorbic acid that helps diminish these unwanted imperfections, revealing a more even complexion. Not to mention an overall clarified skin.
2. Unifies Your Skin Tone & Texture
Usually when people notice redness, blotchiness or areas of hyperpigmentation, which may manifest as darker or lighter patches on their faces, they might think that their skin tone is uneven.
The most common areas where such discoloration might appear are cheeks, nose, and forehead. But wait there's more to this problem. Years of sun damage, acne scars, age spots can also result in dull or ashy complexion
By investing in a powerful Vitamin C serum to remove dark spots and dullness and giving it a permanent room on your beauty pantry is the way out!
Do not forget to slather on a broad spectrum sunscreen before you leave for outdoors during the day. As UV rays are one of the major reasons behind skin discolouration and uneven skin tone.
3. Scavenges Free Radicals Especially During The Day
The reason why we often run out of Revitalise C20 Vitamin C serum for face is because it is loaded with antioxidants such as ferulic acid, which is another potent antioxidant found in our product. What is the big deal about it?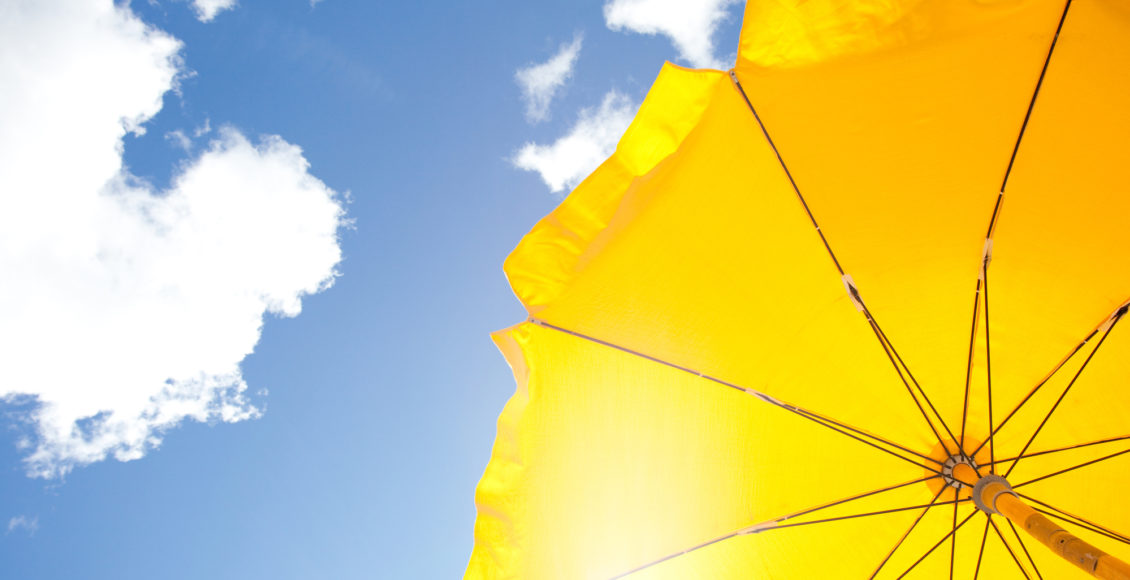 Well, one of its key roles is to stabilise the combination of vitamins C and E.
By doing so, this powerful trio guarantees the longevity and effectiveness of these vitamins when they are combined together.
This benefit is especially what you need during the day when you are out and about under the sun. Enjoy a rejuvenating defence system that fights free radicals and helps prevent the formation of future dark spots.
4. Does Not Dry Out Your Skin
A 100 percent joy to use Revitalise C20 vitamin c serum for dark spots.
Why? Experts at Harley Street Formulations understand the importance of a hydrated skin and an intact protective barrier.
However, many big names out there barely consider the need to ensure moisturising benefits in the formula, hence, leading to drier skin feeling and even irritation.
Revitalise C20, on the other hand, not only fades dark spots but also moisturises your skin, leaving it supple, soft, and nourished. Notice the difference as your skin becomes smoother and more vibrant.
5. Superb For All Skin Types
When it comes to finding the right brightening ingredients for sensitive skin, you need to know that some of the most effective ingredients, such as hydroquinone, vitamin C, and retinol, can sometimes be too harsh and cause irritation.
Revitalise C20 is carefully formulated with a gentle and non-irritating blend
Relying on Niacinamide, this serum takes a different approach. Niacinamide is not only great at fading spots, but it also delivers hydration while reducing redness and inflammation.
Whether you have dry, oily, or sensitive skin, our serum will work synergistically to deliver exceptional results. A win-win!
Pro Tips To Lock Your Luminous Skin Ahead!
Maintaining a glowy skin is just as important and can be as challenging as achieving it.
We hear you! So, here are some expert tips to help you make the most of your skincare efforts and your brightening skin serum!
Use your Vitamin C serum religiously on a daily basis
Always apply on a freshly cleansed face
Never forget to follow up with a broad based SPF in your AM routine
Book monthly skin rejuvenation treatments and services
Time To Beef Up Your Routine & Brighten Up Your Skin
A healthy looking skin is simply incomplete without a blemish free, spot free, glowing complexion. So, a basic and robust skincare routine that stimulates, enhances and protects your skin is a good way to start!
When it comes to dealing with dark spots, apart from prescriptions and laser procedures performed at a clinic, top skin experts advise you to start using skin actives serums and targeted treatments that have stamped approval from dermatologists.
Vitamin C serum as well as other skincare ingredients such as retinol, AHAs are today, go to solutions for discolourations, dullness and uneven skin tone. However, what matters the most is to hunt for the best Vitamin C serum for dark spots and bright looking skin.
Does your vitamin C serum check all the boxes of the Harley Street Formulations checklist?
Let us know in the comments!