Targeted
Skin Rejuvenation
A complete skin rejuvenation regimen to revitalise and refresh your skin for youthful look
Get to know us
better
Our physicians and formulators at Harley Street Formulations are passionate about cosmeceuticals, which is why the HSF skin care range has incorporated potent, targeted ingredients that focus on the CRES Principle of Cleansing, Revitalising, Exfoliating and Stimulating the skin.
Our commitment to create clinically safe skin care means we have limited the number of preservatives and non-active ingredients in our formulations – to almost zero in some cases. This has enabled us to increase the concentration of active ingredients to levels that are clinically active, while decreasing the chances of skin sensitivity that
results from dozens of inactive ingredients and preservatives incorporated in premium skin care. Some of our everyday use formulations are now completely free of both preservatives and non-active ingredients that are there just for marketing purposes. We did not create our new skin range and professional treatments because we wanted to, but because there was a need for it to be created.
Harley Street Formulations incorporates natural plant extracts or organic ingredients that promote or aid in the healing, repairing or protecting of the skin. Each ingredient is handpicked for its unique skin-benefiting properties. We also incorporate natural preservatives into each product wherever possible, as some studies have suggested that using parabens as preservatives may have potential health risks.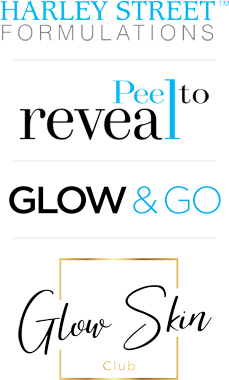 Our
Commitment
Harley Street Formulations use the highest quality ingredients that meet the highest grade specifications under Good Manufacturing Practice. Each batch is subjected to microbiological testing, including the presence of active performance ingredients in the raw materials, before and after production, in order to ensure there is purity, stability, safety and efficiency of the actives within a finished product.
Recycle
We recycle all unusable paper, plastics, glassand other components used in the manufacturing and shipping of HSF products.
GMP
(Good Manufacturing Practice)
The production facility is FDA registered and cGMP compliant, ensuring there is accurate consistency and compliance within the specifications.
No Animal Testing
We do not conduct animal testing.
Expiration
Each product will have an expiration date of approximately 6 months to 1 year.
No Parabens
We are dedicated to providing safe and effective products without chemical preservatives, such as parabens.
PAO
(Period after opening)
Each product is made to last at least 6 months after being opened.